A circuit board with my name on it was recently launched into space.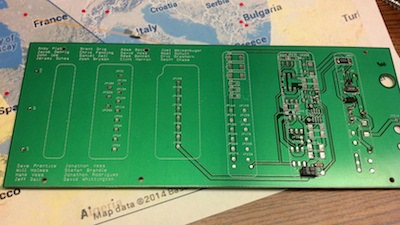 One of the circuit boards on TSAT included the names of the contributors to the original TUSat1 paper. I was one of the three students that lead teams building TUSat1, with most of my work being on the Satellite Command & Communication and Ground Station groups. Unfortunately, TUSat1 was never launched, but I did learn a lot and got three conference papers out of the project. The latest TSAT made it to space, and has since burned up in the atmosphere.
---
For more, see Taylor Small Satellite Launched.